At CPR Global Tech we're committed to improving all elements of our business and how we work. We have recently adopted using Veeqo, another local company to us, to streamline our e-commerce functionality. We're thrilled at the results of using the system and the benefits it has had on the business. We were recently quoted in a news feature on Logistics Business online which you can read below. 
New Scanner Claims "Amazon Logistics Capabilities For Retail Businesses of All Sizes"
5th September 2017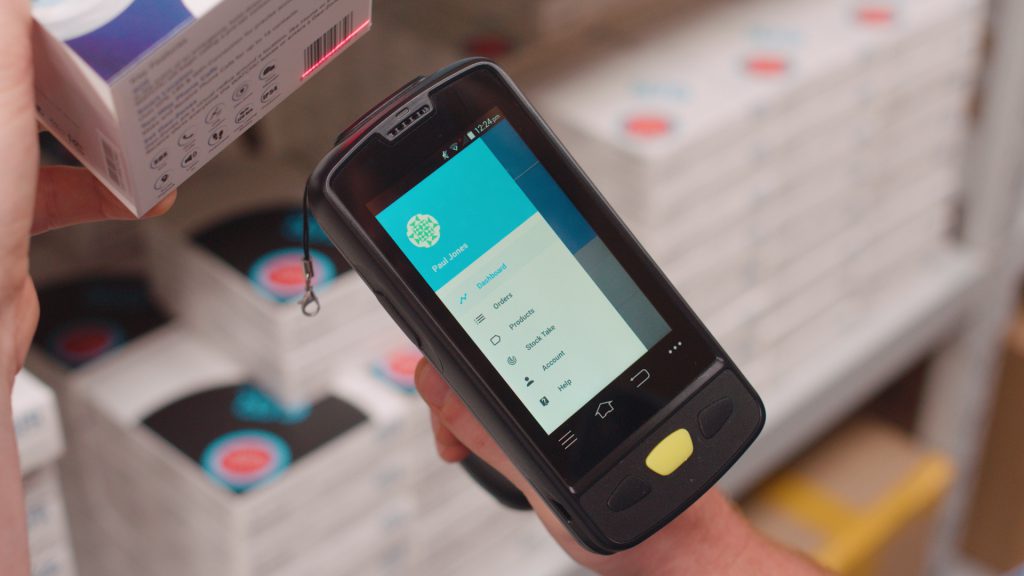 The VS1 scanner for ecommerce retailers promises to provide Amazon-style logistics capabilities for retail businesses of all sizes – that's what its manufacturers claim, at least.
Veeqo's new VS1 is directly linked to software that lets online retailers manage a high volume of ecommerce orders from multiple sales channels and marketplaces, bringing enterprise-level warehouse operations at a fraction of the cost.
The device was developed after Veeqo CEO, Matt Warren, experienced how difficult it was picking and shipping orders while operating his own ecommerce business, Jura Watches. Jura turned over £60m selling luxury watches online and he wanted to do something to make simplified high level warehouse systems accessible to retail businesses of all sizes.
The VS1 Scanner is built around three core pillars to help make retailers run as efficient a warehouse operation as possible:
1. Booking in Stock – Products are available to sell quicker with the VS1. Simply scan the barcode of any received stock and book it in on the VS1 screen. Stock will then be synced in Veeqo and available to sell on your ecommerce website and marketplaces instantly.
2. Accurate Order Picking – The VS1 saves retailers money by preventing them sending out the wrong products to customers. Simply choose the orders on VS1 and follow intructions around the warehouse to pick. Stock levels can then be updated across all sales channels in realtime.
3. Faster, Paperless Stock Take – Stock takes with the VS1 are on average 70% faster than paper based ones. Scan products to validate their quantities and update discrepancies instantly. No more printing off product lists and no need to close the warehouse for stock takes.
As well as world-class warehouse software, the VS1 was also built with the durability needs of a typical warehouse in mind:
● Battery – Full battery that last for 10 hours of constant scanning
● Charging – Slot into its cradle and it's fully charged within 3 hours
● Software – Automatically updates with new features and fixes
● Pistol – Pistol grip with button allows scanning product with 1 hand in under 1 second
● Warranty – Free replacement if it breaks from non accidental damage
Veeqo CEO Matt Warren said: "I'm really proud to unveil the VS1 Scanner – a device we've built specifically to help ecommerce retailers get products to their customers quicker than ever before.
"With my previous ecommerce business, the biggest challenge was fulfilling orders in the most efficient way – from booking in stock, to picking and shipping. I know the VS1 Scanner will give retailers the chance to run a highly effective and streamlined warehouse operation, and get more orders to their customers faster than ever before."
The VS1 will be available to all Veeqo retailers as a direct extension of the main software. It also comes with free replacement for breakdowns and an upgrade every three years, meaning there's no other way to run such an affordable and high level warehouse operation.
One retailer who got their hands on the VS1 Scanner early was CPR Callblocker. They ship thousands of units per month from their warehouse operation in South Wales to customers all over the world.
Paul Jones, Head of eCommerce at CPR Callblocker said: "We were wasting so much time and money using manual and paper processes for booking in stock and picking orders across our multiple warehouses. But the VS1 makes things so much easier. We've cut down significantly on shipping wrong orders to customers, saving us money and reducing poor customer experiences."